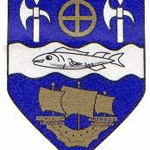 The North Mayo town of Ballina (or Béal an Áth in Irish, meaning 'mouth of the ford') is the county's second biggest town after Castlebar. In fact, Ballina is the second largest town in Connaught, with a population of over 10,000 inhabitants. It is situated on the river Moy, famous for its salmon fishing, and close to the mouth of Killala Bay.
While Westport may attract much of the tourist limelight in the North West, Ballina can more than hold its own as a great place to visit. It is also close to Killala and Ballycastle, and to the Sligo border with Enniscrone and Easky a short drive away.
Ballina is also on the Wild Atlantic Way and a 40 minutes' drive from Knock Airport. It easily accessible by rail and bus is the perfect base from which to explore this wonderfully unspoilt region of North Mayo.
A quick history of the place…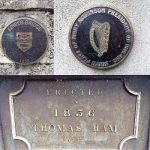 This town, originally called Belleek (site of a nearby medieval Abbey), or the "Ford of the Flags," owes its origin to O'Hara, Lord Tyrawley, who built the first street, of which some houses are still remaining. Ballina was officially established as a town in 1723 by Lord Tyrawley.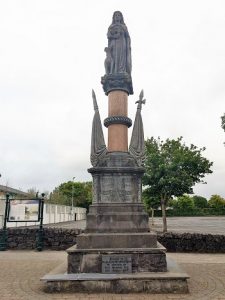 On August 22 during the 1798 Rebellion by the United Irishmen, a French expedition of 1,000 men under General Humbert landed in Killala.  Matthew Tone, brother of Wolfe Tone, was on also on board the ship.  After landing, a Franco-Irish force made their way to Ballina and cross country to Castlebar where they routed the Crown garrison there (See the 'Races of Castlebar').
Days afterwards their fortunes turned and they were finally surrounded by English troops on September 8 at Ballinamuck in Co. Longford. Here, the French surrender was accepted, but some 2.000 Irish were massacred, the same 'rules of warfare' didn't apply to the Irish unfortunately.  The Humbert Memorial Monument, sculpted by T.H. Denning, was unveiled in Ballina for the centennial commemoration of the 1798 rebellion by Maud Gonne MacBride, of Yeats fame.
About the town…
Ballina is located on the majestic River Moy, probably the most prolific Salmon River in the country, so it has always been a haven for fishermen. In many ways the river defines the town. It was a favourite of fishing-mad former Republic of Ireland soccer manager Jack Charlton – indeed Jack had a house in Ballina up until 2014.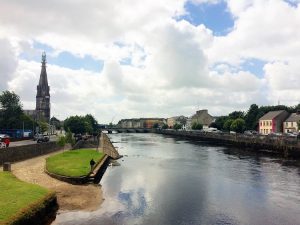 The town seems to have weathered the worst of the recession although there are some closed shopfronts, pubs and restaurants to be seen in places. Ballina is well served by hotels, B&B's and guesthouses. There are several upmarket places to stay in around Ballina too, from the cool boutique Ice House hotel on the banks of the Moy to the prestigious Belleek Castle and the four-star Mount Falcon Estate.
Some Shopping…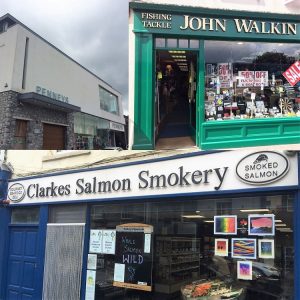 In shopping terms Ballina, like similar Irish market towns, has an array of local shops, boutiques and supermarkets. It has the biggest Penneys shop (I'm told) in the North West is there as well as two Lidl supermarkets (No Aldi), a big Dunes Stores and an older smaller Tescos. I also counted five well-stocked charity shops. There is a Farmers Market every Saturday morning in Market Square and an outdoor market opposite Penneys on a Monday where you can buy clothes, vegetables and other odds and bobs.
Ballina, being a big river-fishing location, has several shops that cater for this sector. If you fancy buying some fish – fresh or smoked – there is the award-winning Clarkes Salmon Smokery on O'Rahilly Street.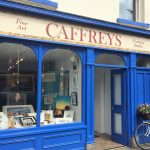 If you are into art there is a great art shop that I would recommend called Cafferys on Garden Street. You will find many local artists' work on show and for sale here, and it is also nice place to browse around.
Things to See and Do….
A good idea is to pop into the Tourist Office on Pearse Street and they will provide you with a good map of the towns must-see sites.
I would recommend the following.
Take a walk on the banks of the River Moy and cross the two old bridges and check out the Salmon Weirs. You will see fishermen (and women) often waist-high in the water or casting their flies from the banks during the salmon season. Drop into the riverside St. Muredach's Cathedral (Roman Catholic), when passing, it was built in 1834 in a Victorian Gothic style.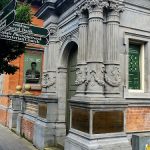 Visit The Jackie Clarke Collection which is housed in a historic residence (and walled garden) on Pearse Street. From the age of 12 Jackie Clarke was an avid collector with a keen eye and over his lifetime (1927-2000), he amassed a massive collection of over 100,000 items of Irish material spanning 400 years. Among his collection are rare and important books, photographs and maps, a rarer 1917 Proclamation, and a copy of the 'first newspaper' dated 1665. The exhibition is free, but it is closed on Mondays. See www.clarkecolection.ie for details.
On the outskirts of Ballina along the banks of the Moy is a wonderful 200 acres of woodlands that is Belleek Forest Park, with its six miles of forest pathways to roam through. It is a popular place for locals to walk, jog and picnic in. The park is a very tranquil place to be in. It was formerly the property of the Knox Gore family who built nearby Belleek Manor.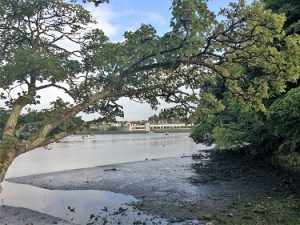 The family planted the large woods in the 19th century, mostly Oak, Beech, Ash, Sycamore, Chestnut, Lime, Willow and Yew, many of which are still growing there today. Also, large parts of the older woodland is made up of rare forest habitats dating back 1000's of years.
The woodland is also home to Foxes, Hares, Pine Martins, Red Squirrels, Herons, Ducks, Wagtails and Robins. In 1989 Coilte took over the running of State Forestry and many trees were re-planted.
Another curious feature that you will pass on your woodland walk is the abandoned hulk of a derelict tugboat at Ballina Quays, bizarrely built from concrete as response to a serious shortage of steel in Britain during W.W.1. The vessel known as the Creteboom (pictured) was built specifically to tow barges loaded with iron-ore from northern Spain to the foundries in Britain.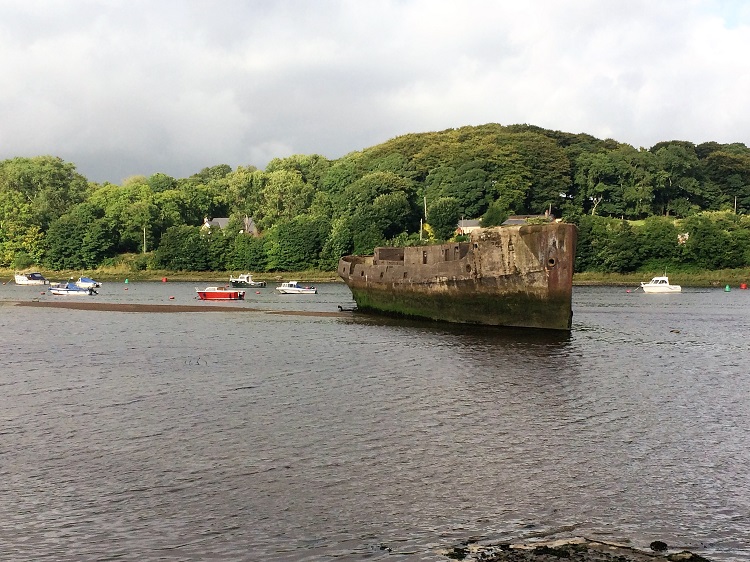 The ship was bought by Ballina Harbour Commission 1937, along with other vessels, with the intention of sinking them at the mouth of the Moy to act as sand-stops to keep the open channel for shipping. However, the ship sustained damage at while moored at the quays and eventually floundered. It makes for a dramatic photograph, especially at low tides.
Nearby Beelleek Castle itself, now a luxury hotel and restaurant, is well worth a visit too. The castle was built between 1825 and 1831, on the site of a medieval abbey, one of four along the River Moy. Belleek was commissioned by Sir Arthur Francis Knox-Gore. The manor house was designed by the prolific architect John Benjamin Keanes when neo-gothic styles were fashionable. The Knox-Gores lived in Belleek until the early 1940's. The castle also has a museum. See www.belleekcastle.com for more details.
While on my way to Belleek Forest I came across the newly established Connacht Whiskey Company on Castle road. I popped into their visitor centre and tasting room, and was given a quick tour before they closed. This is an independent distillery that embraces the Irish pot still method of spirit making. They have three uniquely designed pot-stills in production. The distillery's first Connacht whiskey was produced in January this year and is gracefully aging in mature oak barrels on the premises.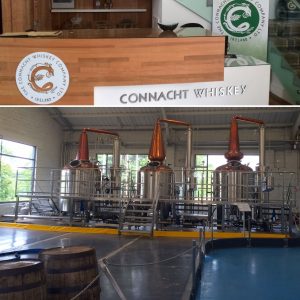 To be legally called 'Irish Whiskey' it must remain there for three years and one day, so it will be 2019 before it will be available. You need lots of patience in the whiskey business so during the long waiting period the company made their own Straw Boys Vodka and they will also be making Gin and Poitin (aka moonshine or 'white' whiskey) in the near future.
The visitor centre is open Wednesdays and Fridays and the weekends. They also do guided tours – see www.connachtwhiskey.com for more information.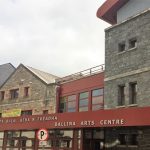 For things of a more cultured nature check out exhibitions and events at the town's cool new(ish) Ballina Arts Centre on Barrett Street. See www.ballinaartscentre.com for programme and event details.
On the Sligo Road (N59) there is the Town Park and Playground which will keep any kids occupied for a few hours.
Food and Drink…
There are a variety of places to eat in and around Ballina. Like I said, you can opt for fine dining at the Ice House (they also do good bar food at reasonable prices), Belleek Castle and Mount Falcon Estate (bar food is also available here too) or eat more modestly in local bars, cafes and restaurants.
I can recommend the following for good café and bar food.
The Post House café (next door to the Post Office on Casement Street), is a good place for honest food with sizable portions, a decent pot of tea and friendly staff await you. For pub grub The Loft bar on Pearse Street is a firm favourite as is the Broken Jug on O'Rahilly Street. Past the Ice Hotel on the Quay Road is Crockets on the Quay, this is a large pub with a good bar menu. They do decent homemade burgers and fish and chips.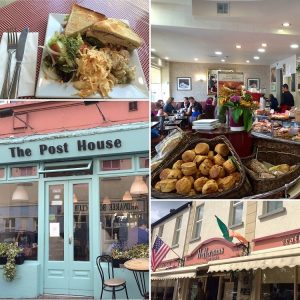 Heffernan's Fine Foods on Market Square is a deli and butchers with a nice well-presented café. It is a local favourite with loads to choose from. They also have a full 60-seater a la carte restaurant upstairs, the Heifer & Hen. See www.heffernansfinefoods.ie for more details.
For something more exotic, The Everest (Indian and Nepalese food) restaurant on Dillon Terrace comes highly recommended – see www.theeverestballina.ie
In terms of Pubs, I like Rouses on Pearse Street, it's a bit of a Ballina institution, but a good one. They have a selection of craft beers too from the local ReelDeel Brewery (up the road in Crossmolina). I had their Jack the Lad IPA on draft and it was very good – see www.reeldeelbrewery.ie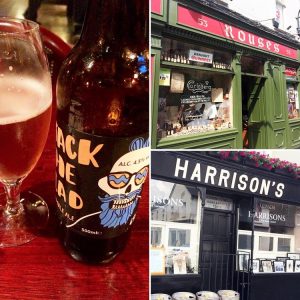 Another great local is Harrisons on Tone Street, a friendly atmosphere and they pull a good pint of stout too. For Trad sessions and other live music check out the aforementioned Crockets on the Quay and The Merry Monk (these also do decent food) on the Killala Road – see www.themerrymonk.ie
For the 'younger crowd' the new Square Bar on Garden Street is the place to be – see www.barsquareballina.com
Famous Ballin-yaas…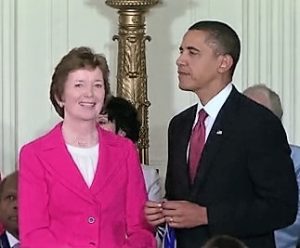 Well, the most famous by far is Mary Robinson, former President of Ireland from 1990 to 1997 (and the first Irish female to hold the office of president). She was the United Nations High Commissioner for Human Rights, from 1997 to 2002. Mary first rose to prominence as an academic, barrister, campaigner and member of the Irish Senate (1969–1989). In 2004, she received Amnesty International's Ambassador of Conscience Award for her work in promoting human rights.
A lesser known Ballina native is Edward Whelan (1824 – 1867) he was one of Prince Edward Island's delegates to the Québec Conference and one of the Fathers of the Canadian Confederation. Whelan was also a journalist, orator and advocate for responsible government.
Others natives include Ray Foley, Radio DJ and Gavin Duffy Connacht/Irish rugby player.
In summary…
A lovely friendly town with loads of character, a bit of a Mayo gem really. There are lots to see and do in and around Ballina as well…