When was the last time that you seriously considered a holiday in Ireland for a change, swapping Salou for Sligo or the South of France for the South of Ireland?
Some of us have forgotten what it's like to take a holiday in our own country. Many may not even have been on one since their childhood. Well, maybe it is time to explore, reconnect and revisit one of the most beautiful and special places in the world, your native Ireland.
It's that time of year again when the returning swallows are almost done building their new nests and smell and sounds of early summer fill our exam-bound teenagers with dread. Thoughts turn to holidays and weekends away.
We spend millions advertising the magic and wonder of the Emerald Isle to the multitudes around the globe. We have even rebranded the place to make it even more appealing. There's the Wild Atlantic Way obviously, stretching from North Donegal to West Cork. It has always been there, our wild and rugged Atlantic way; except now we are all more conscious of it (all those WAW signs) it's a real marketing coup for Fáilte Ireland, hats off really…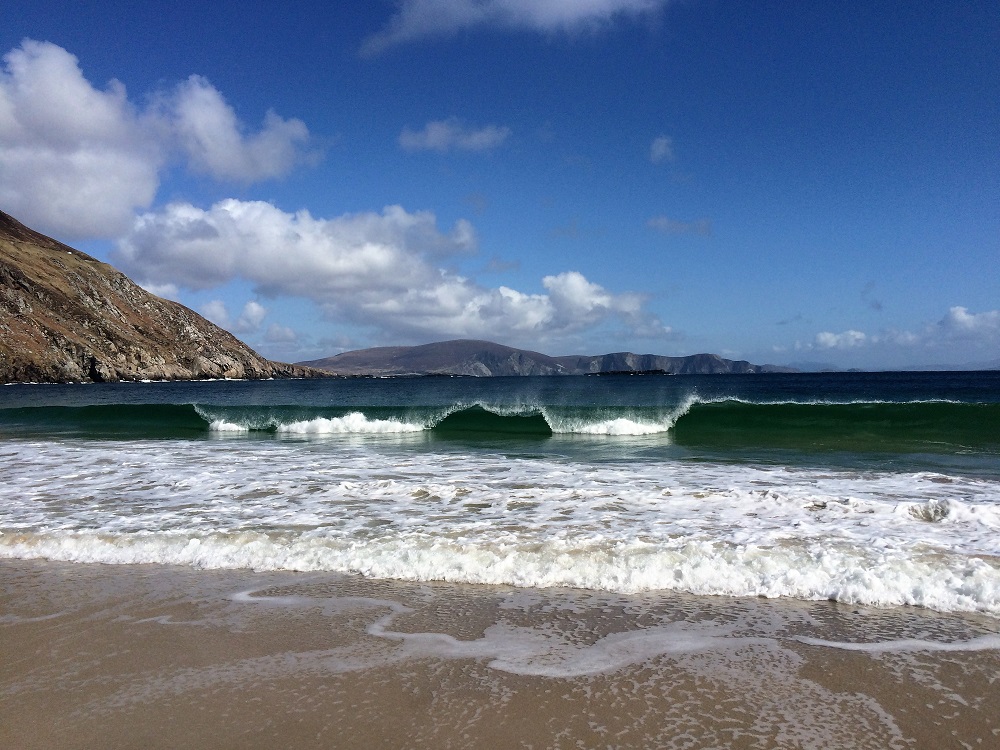 Then there's the relatively new Ireland's Ancient East initiative, which, apart from Dublin City, covers the rest of the Republic, including the Midlands. No separate branding for this region it seems and no shouts for Ireland's Spiritual Heartlands? I thought of this banner because of the proliferation of early Christian monastic settlements across the Midlands, but they would have to pay me big bucks for that piece of marketing genius…
The infamous Irish Summer…
The Irish summer is nature's annual weather lottery so let's spin the wheel for 2017, shall we. The year is flying (again) everyone says (again). At best a three-day forecast is the most we can depend upon here and even that is pushing it despite all the satellites and computer modelling, but we know… we have seen it all before.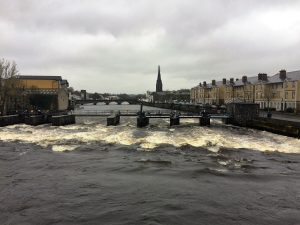 Sure, you could never depend on it, the weather, my uncle would say. Anyways, when the sun does bless this island it's like some God-like power suddenly yanks up the colour and contrast dials. The country just glows, vibrates, and is resplendent and glorious.
Besides, we really appreciate the good weather when it does come, wouldn't it be boring if every day was the same, 'Scorchio', very 'un-Irish' really.
Holidaying in Ireland for the natives…
I will say no more about the vagaries of our weather but rather I would like to encourage those of you who have not yet booked 'the foreign holiday' to maybe consider holidaying or taking a few short breaks in your own wonderful country this summer or autumn.
I mean, who wants to be roasted alive on some Mediterranean beach for 10 days (every year) when you could be experiencing the exhilaration of a near-empty wind-swept beach in North Mayo or taking in the views and the rarefied air on top of an Irish mountain or hill. Or just ambling down the street of a country town or village for a few drinks and a chat, and a bit of music of an evening, the ease of it all…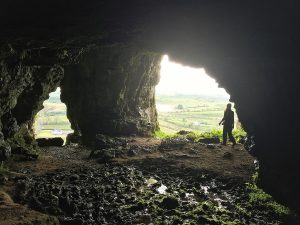 There's no doubting the appeal of the foreign holiday, the guaranteed sunshine, the off-the-island-feeling, the excitement, the food and the different cultures.
I've met many families, couples and singletons here that have never been on any sort of a holiday or short break in popular parts of Kerry, Cork, Wexford and Galway, never mind places like Donegal, Sligo or Mayo. We won't mention Tipperary, Louth, Cavan, Offaly, Waterford and the rest of the country.
No matter where you live on this island you are never more than 40-60 minute drive from somewhere special, somewhere different to where you live, even from Dublin City Centre.
Let's consider the Short Break…
I am a great fan of the short-break. Instead of the one block-book holiday why not do a few long weekends, or a weekday breaks (cheaper still) over the summer. Plan ahead for the best accommodation deals, look online or chance it last minute, you will always find something somewhere and sometimes you may end going places that you would not have previously considered. A bit of an adventure, if you will #RoadTrip.
Keep an eye these websites for deals:
www.booking.com
Irish City Breaks…
Why not go on a city break to Limerick, Waterford (see my recent blog post!) or Sligo. All great places packed full of stuff to see, great history and culture and full of surprises and cheaper than our other more popular cities.
So, leave aside any outdated notions and preconceived ideas that you may have and reacquaint yourself with these lesser-visited Irish cities. They have changed a lot since most of you were there if in indeed you have ever been there. I can recommend these oft-overlooked cities, real city-sized gems.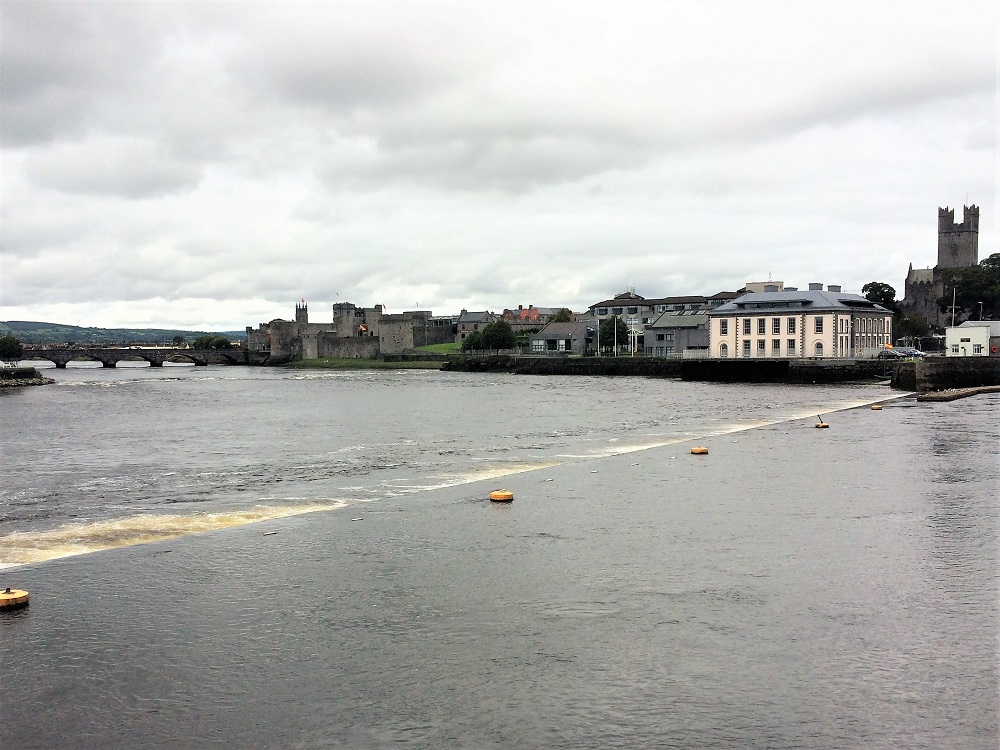 Great Irish Towns…
Irish Towns too are great for short breaks. Take New Ross for example, it is a great place to base yourself if you want to explore Wexford or East Waterford, similarly, Tralee is a cheaper option for NW Kerry than Dingle and both have loads to offer too in their own right. To see the wonders of West Cork I would recommend Bantry for value over its flashier more expensive neighbours and it is the real deal (see my previous Blog Post on the town).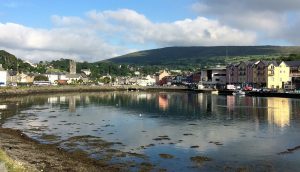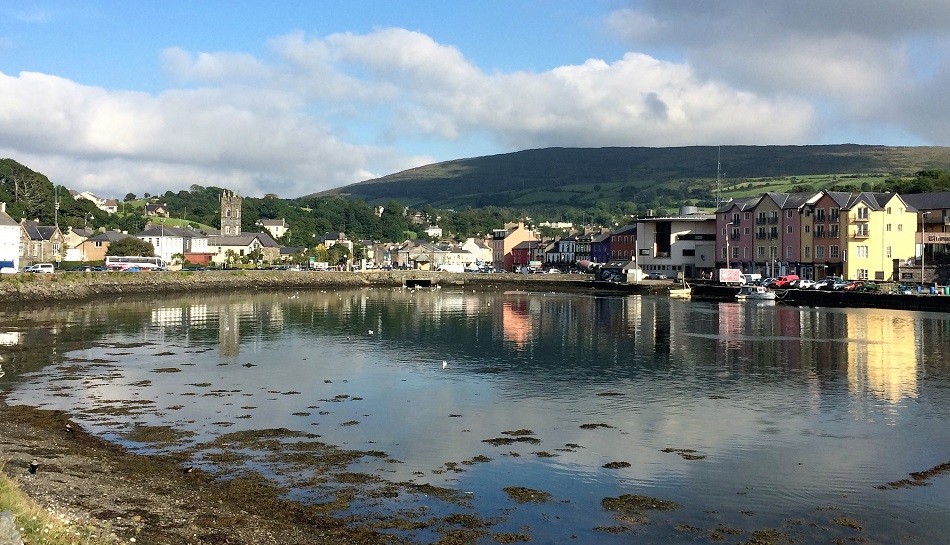 In Mayo, for instance, consider staying in Newport or Ballina (see my Ballina blog post) instead of the pricier Westport, you will get better deals and a different kind of experience; you can still visit Westport as well from these locations.
For the Midlands – Birr, Co. Offaly is a great location and only an hour and a half drive from Dublin. From there you can easily access the Slieve Bloom mountains, Lough Boora Parkland and of course, there is Birr Castle with its famous telescope and magnificent gardens.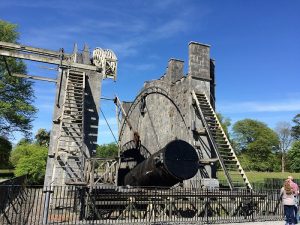 Just box clever and don't always go for the most obvious or the well-known places. Short breaks are not restricted to the summer, and it is also great to get out into the countryside in spring and autumn. I even love the coast in winter it's so dynamic…
Our Wonderful Islands…
If you just want to get off the Irish mainland, there are a host of fantastic islands off our coast that offer this experience, from short day trips to a few nights or a week or two if you want to totally escape. The boat journey over severs the link physically as well as mentally, I find, with the mainland, it's great! You find yourself in a different world when are on an Irish island.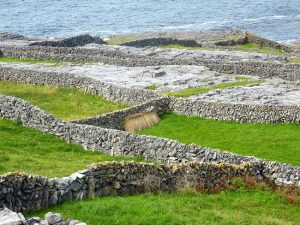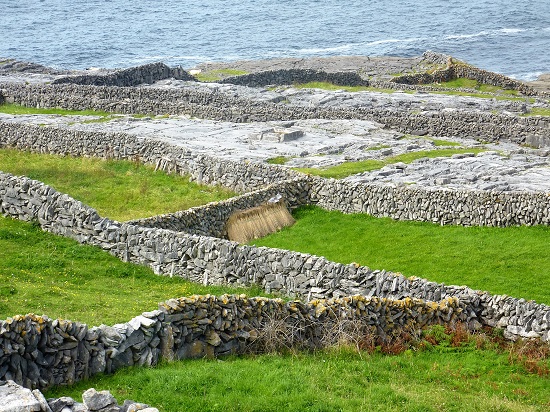 In Mayo, you can drive onto Achill Island and spend as much time as you like there as it's big enough, it has some great beaches and an array of things to do. For day trips I would recommend Clare Island and IInis Turk, get the ferry from Roonagh Pier outside Louisburgh.
Off Galway and Clare you have the wonderful Aran Islands, of course, again one can do day trips, especially to Inis Oirr the smallest one, a short trip from Doolin Pier in Clare, or stay longer on the two larger ones,  Inis Meáin (See my Blog Post on this) and very popular and largest of the three, Inis Mór.
Another wonderful island is Inishboffin (See my Blog Post on this) a great place to stay with ample amenities, get the ferry from Cleggan near Clifden, in Galway. County Cork too has many great islands worth visiting like Cape Clear (See my Blog Post on this), Sherkin, Dursey (get to by cable car from the Beara Peninsula) and Whiddy Island in Bantry Bay which is handy for a day trip.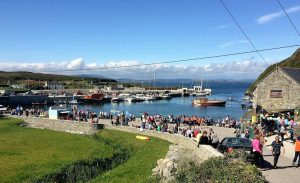 The ultimate island day-trip these days thanks to Star Wars is, of course, the Skelligs off County Kerry, a weather-dependant boat trip from Portmagee.
Now a UNESCO World Heritage site this is a unique place and a must-see really for those able to make the journey. Also in Kerry is the easier get to Valentia Island, you can simply drive there, but also of interest for very different reasons.
Further north there is lovely Arranmore off Donegal, a ferry ride from Burtonport and if you fancy something wilder and 'out-there' there is Tory Island, a 14.5KM ferry-ride from Bunbeg.
The choice and variety of our islands are fantastic and for some, you don't need a boat to get there.
The Pros and Cons of a

'Stayc

ation

' Holiday or Short Break in Ireland…
The Pros:
Convenience – Especially if you have kids, just fire everything into the car there's no need to worry about excess baggage or hauling luggage around. You can even bring the pet.
Airports – Avoid the increasing stress, delays and cost of airports and air travel.
Short Drive – You can be most places in Ireland in under a two-hour drive.
Breath-Taking Scenery – Our coasts and countryside are the envy of the world and we have it all on our doorsteps, a great diversity of landscape to experience and enjoy.
Food and Drink – Our national food offering has really improved in terms of variety, quality and price range. We also have a growing array of decent Irish craft beers, ciders and spirits.

Some recommended Irish Craft beer.

Da People – Sure we are great craic altogether and nearly everyone that you meet will be really helpful and friendly and talk, and talk to you.
Activities – There are heaps to do for all ages and interests, both water and land-based activities. Most of the best activities are free as well, like a swim in the sea or a hike up a hill.
Accommodation – A lot more variety to choose from. Our hostel stock has really improved and is popular with our overseas friends. There's the traditional Irish B&B most of whom are of a decent standard and many are excellent. There are hotels to suit all budgets in most large towns and cities and there is always the growing Airbnb space as well with a myriad of options all over the country. Camping too is an option for the real outdoor experience and there are numerous well-equipped sites across the country.

Portumna Castle Co. Galway, a hidden gem.

Local Hidden Gems – Every county, town and village has its hidden gems and places of interest so ask a local and get the inside track to the best beaches, sights, cafes or where the craic is of an evening.
10 Festivals and Events – Ireland is coming down with festivals, especially all along the WAW. There is something for everyone, all age groups and tastes are catered for. From the sublime to the daft, from the high culture to music and farce, and everything in between.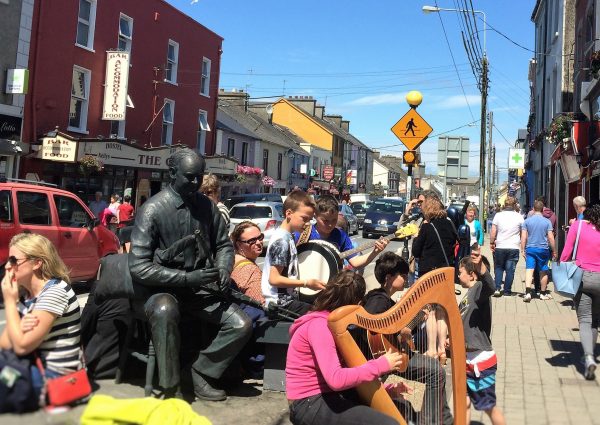 The Cons:
Irish Weather – Yes, we all know this but sure aren't we 'designed' for mixed summers – and just go for it when the sun does come out. You can still enjoy the country on a damp day, use your imagination and wear the proper gear, you will be grand!
The

Cost

– Yes, some say holidaying here is more expensive especially for families and I have seen some prices creep up, again in the more popular destinations. My advice is to head to the NW, SE, Midlands and NE, there are fewer tourists and better value to be had all round. Plus you will always be more appreciated in the lesser known areas.
Don't get to experience another culture – For most Irish urban dwellers a week in wild Donegal or NW Mayo will be culture shock enough, trust me!
Hidden Gems and Local Knowledge…
I am a massive fan of the local hidden gem and the country is stuffed with them. There are so many places of historical and mythical fascination many with famous connections. We have wonderful geography and nature, everything from the very interesting and to the downright mad; it is all here, all around us in every city, town, village and at most crossroads.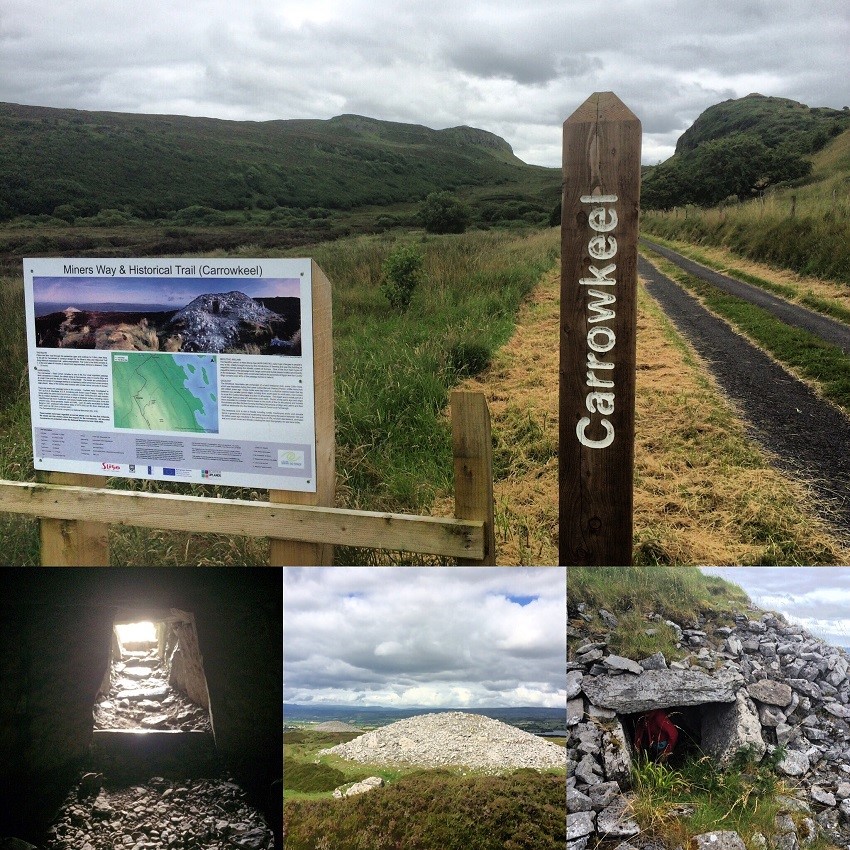 Now, many of these are listed on the main tourism websites so just ask a local or do a bit of research before you head, or just come across stuff by chance, this always rewarding. After all, we all love the unexpected, the little surprises.
Fáilte ar ais go hÉirinn agus bain taitneamh as do chuid laethanta saoire!!
Welcome back to Ireland and have a great holiday!!
Oh, be sure and contact me with your recommendations and travel tips on the special places you have visited in Dear Old, and New, Ireland. you can comment here of
You can comment here or ping me on Twitter (@TheTouristCzar) or leave a message at The Tourist Czar on Facebook.
See websites listed for more information on places featured above:
http://www.govisitdonegal.com/
www.waterfordcountylibrary.ie/